There are many ways you could help fundraise
The Ollie Young Foundation is a UK brain tumour charity providing vital funds for research and support. To help us support these aims we depend on the generosity of our fundraisers and supporters.
Get Sponsored
Run, walk, cycle or let your imagination run wild. You can get sponsored by doing practically anything!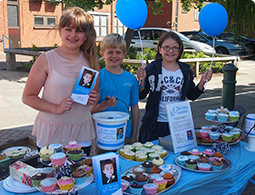 Hold an Event
Concerts, office parties, group yoga, school fairs, cake sales, dress down days or any other event that takes your fancy. Get in touch and let us know about your event!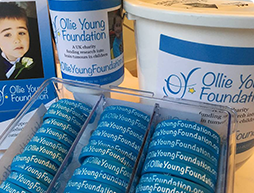 Request Collection Pots
Raise awareness and money by placing a pot in your shop, school, office, pub or club to collect donations. We can supply pots, buckets and wristbands to sell alongside.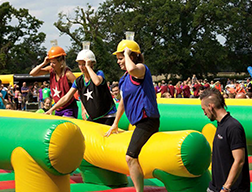 A-Z Fundraising Ideas
Stuck for inspiration? Fundraising ideas to get you started to get you started at school, work or home!
Ollie's Fundraising Roll of Honour
A huge thank you to all who have supported the Ollie Young Foundation in so many different ways.  Here you can find what our supporters have been up to!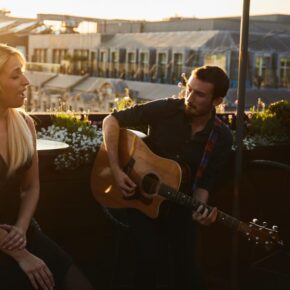 Saturday December 21, 2019
Wokingham's Living Advent Calendar – The Red Lion
What another amazing evening we had last night. The 20th night of Wokingham's Living Advent Calendar was held at the Red Lion where Marisa and Jack put on a stunning performance. Beautiful voice Marisa!! We were the charity for the evening and we'd like to say another huge thank you to everyone who donated helping … Continued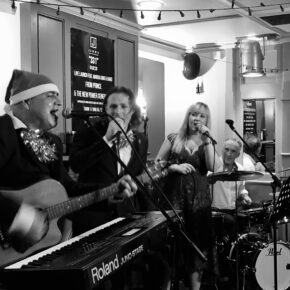 Thursday December 19, 2019
Wokingham's Living Advent Calendar – The Redan
We've had another amazing evening singing and dancing along to St Theresa's Parents aka: Pauly Zarb, Kendel Payne and Gareth Ainsworth at The Redan as part of The Wokingham Living Advent Calendar. You guys are truly awesome and we are so so grateful for your support to the OYF. Not only have you raised the … Continued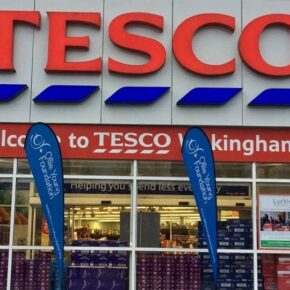 Thursday December 19, 2019
Tesco pot collection
Thank you, you lovely lot for supporting us down at Tesco in Wokingham yesterday. Popping your loose change into our pots raised £218.69. Wishing you all a very happy Christmas!
Wednesday December 11, 2019
Mizuno's Christmas fundraiser
A massive shout out to Rachel and the team at Mizuno for raising over £368 at their Christmas fundraiser for Ollie. Mizuno have supported the OYF since the beginning through their cake sales, raffles and name the bear competitions, to name a few. This year with the added Xmas theme of reindeer food, hot chocolate … Continued